Through the years we have worked with special guest soloists.
Looking back, it might be the American singer Gail Pettis, giving us good memories of the opening night of Amersfoort Jazz 2006, where she was Artist-In-Residence. Vibraphonist Tjaco Oostdijk was the second in 2010. In 2011 we worked with singers who differed on all fronts but above all who have their own distinctive style. In February and April there was Mirthe Bron; in June, Laura Schoegje (aka Laura T.) In 2012 there was the unforgettable Hip-hop project with Diggy Dex. And last but not least our cooperation with the young percussionist Danique Kos.
All in all, reason enough to pay some extra attention to these musicians in a separate section.
---
Soloists
Overview of NMBB guest soloists: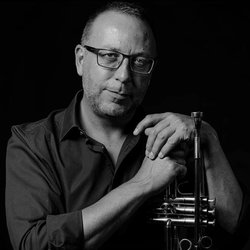 Ernie Hammes
Ernie Hammes (born 1968) is a Luxembourger trumpet virtuoso, arranger, composer, and big band director who is prolific in both jazz and classical idioms. Notably in jazz, Hammes toured with Maynard Ferguson's Big Bop Nouveau band in 2005, alternating between the lead and jazz roles. Hammes has performed in more than twenty-five countries while simultaneously supporting the jazz scene in Luxembourg.
Hammes was born 18 August 1968 Esch-sur-Alzette, Luxembourg. He studied at the Conservatories of Esch-sur-Alzette …
Continue reading
---
Danique Kos
Danique (1998) plays percussion from her seventh year and got enthusiastic by the girl group Treble. Danique started djembe and played for years in a children's show band. She has had three years teaching at the Conservatory and attended various workshops. Her play and instrumentation developed with congas, bongos, cajon, balafon, shakers etc. and shifted from African to Latin, Jazz and Pop.

Her motto or even better is her motto of life:
"Not a day …
Continue reading
---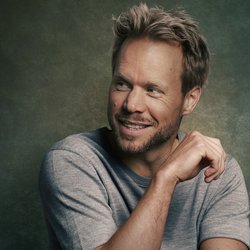 Diggy Dex (Koen Janssen)
Diggy Dex began in 1997 with Hux B under the name 'The Prophets' rapping in Dutch. In 2000, The Amersfoortse established Cooperation (DAC). In 2006, as fourth DAC member, a solo album was released, in 2008 followed by the tweede; Mayonnaise voor de Ziel' with, inter alia "De Meest Exclusieve Jansen", "1,2,3,4", "Ideale Schoonzoon" and "Gescheiden Wegen". In June 2009 he released a single from the Flemish Eva De Roovere "Slaap Lekker" (Fantastig toch). This …
Continue reading
---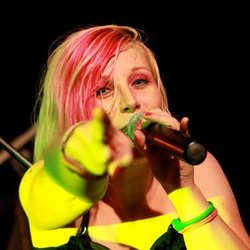 Laura Schoegje
A young but very talented singer. She has been singing since she was in 15 different bands. The range and timbre of her voice lends itself not only excellent for sultry jazz, blues, pop and rock but most certainly also for rough rock. She loves challenges and will be happy to continue to develop. In 1999, she was discovered during an audition for the choirs Passion and Flex Da Capo Choir Mediation. Then she was …
Continue reading
---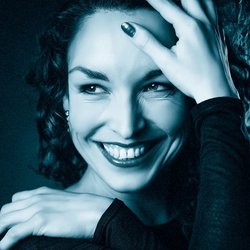 Mirthe Bron
Mirthe is a singer, actress and theatre maker. Her strength lies in versatility. From German spy to daughter of Freddie Mercury and from comedic cabaret chick to dramatic chansonnière. Nothing is too much for her. Master entertainer Sven Ratzke said about her: "Mirthe is a multi-talent to cherish! Energetic, enthusiastic and quirky. She combines in a wonderful way her singing, acting and performance talents. They deserve a place to shine."
From September 2016 Mirthe plays the …
Continue reading
---
Tjaco Oostdijk
It was in 2006 when we started looking for a vibraphonist. Our regular followers will probably remember that Wim Hoffman, initially on tenor and baritone later regularly played vibraphone at gigs. We knew we were going to miss especially that aspect after his departure.
In that search on the Internet we found Tjaco Oostdijk, born in Goes on January 7, 1981. He have been a year or 7 when he got a drum set from his …
Continue reading
---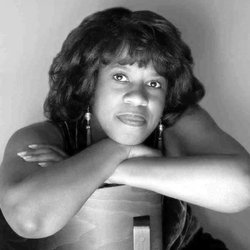 Gail Pettis
From an article by TODD MATTHEWS EARSHOT JAZZ: July 2005.
"Jazz Vocalist Gail Pettis Touches the Essence and Soul of Song"
This conversation took place on 30 May 2005. It is a year befor her performance with the NMBB on the opening night of Amersfoort Jazz 2006. She thinks it is not enough to know how a jazz standard should be sung; Pettis wants more. Each performance enables her to go to the core of the songs, …
Continue reading
---